Mantsinen 160 HybriLift®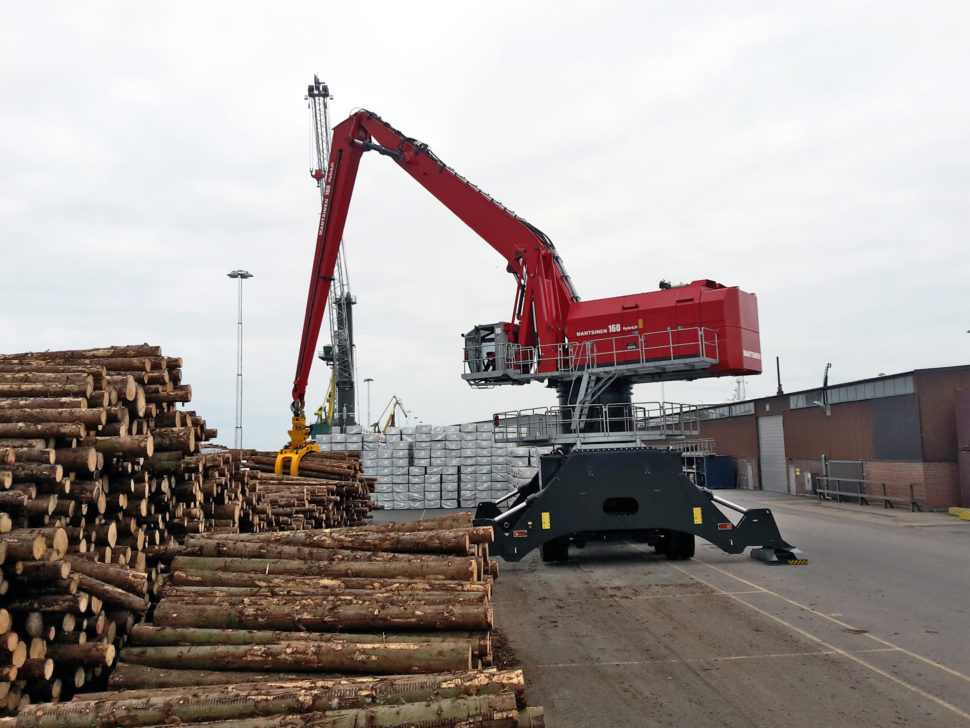 Mantsinen 160 HybriLift® – load more with less energy. The HybriLift® energy saving system comes as standard in this machine, which is capable of operating to 32 meters radius with hydraulic precision. Mantsinen 160 is available with an electric motor or diesel engine. Global Port Equipment product range includes Mantsinen 160 R (on tracks) , Mantsinen 160 M (on wheels), and Mantsinen 160 ES (on rails). Height of pylon or gantry can be altered to meet your specific requirements. There is an option to choice of three fixed cabin position or two different cabin elevators. Mantsinen attachments gives you possibility for finding a perfect match for your needs.
Global Port Equipment offers material handlers and hydraulic mobile harbour cranes of Mantsinen from 50 ton size to machines of over 300 tons. Mantsinen HybriLift® machines make material handling economical and ecological.
Please download here the brochure of Mantsinen 160 models and contact us for more information and prices.
| | |
| --- | --- |
| Weight | 160 – 200 t |
| Reach | Max. 32 m |
| Diesel engine | 515 or 565 kW |
| Electric motor | 315 kW |
| HybriLift® | Standard |
Mantsinen 160 in action
---
Mantsinen 160 R (on tracks)

---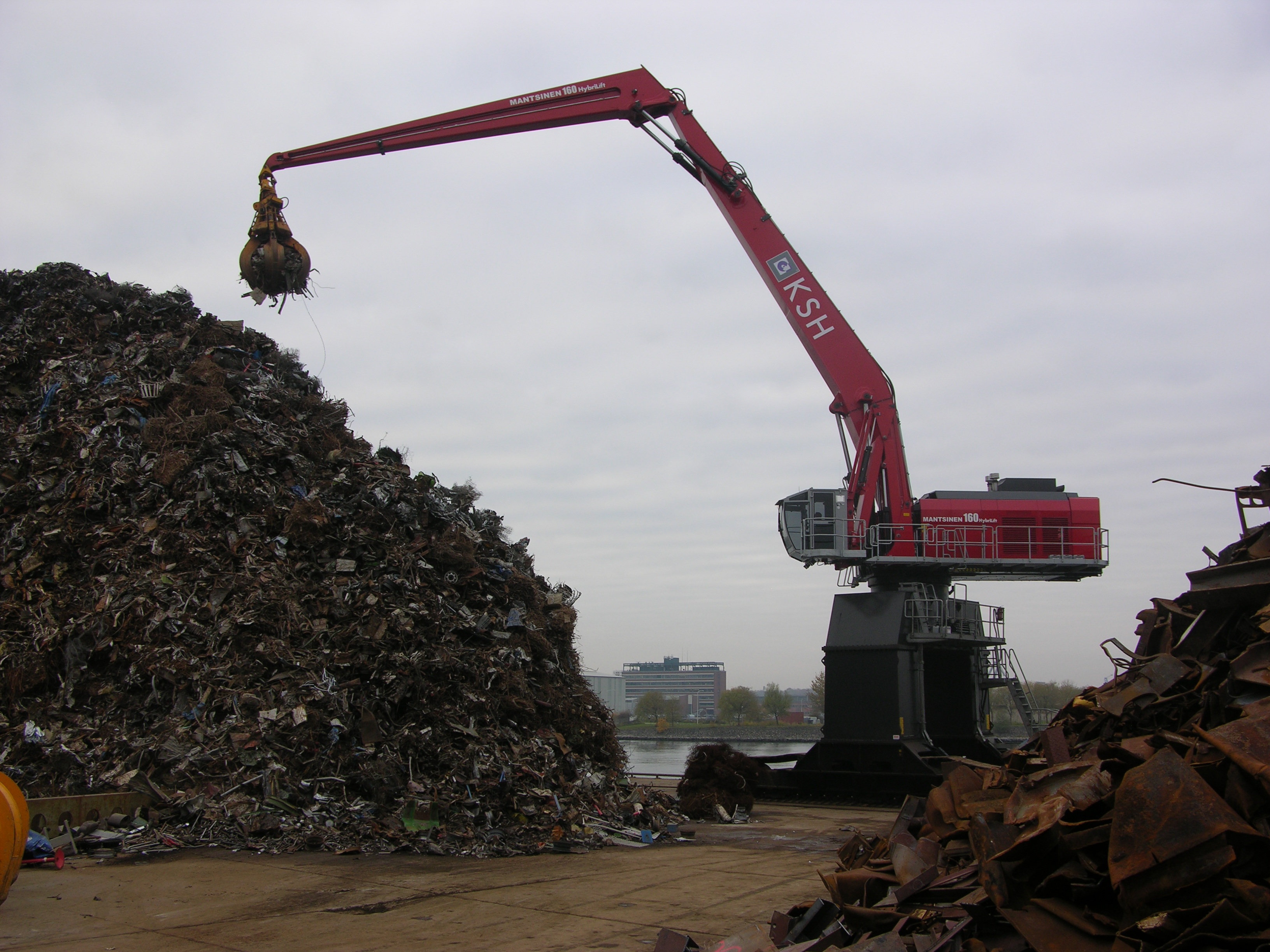 Mantsinen 160 M (on wheels)

---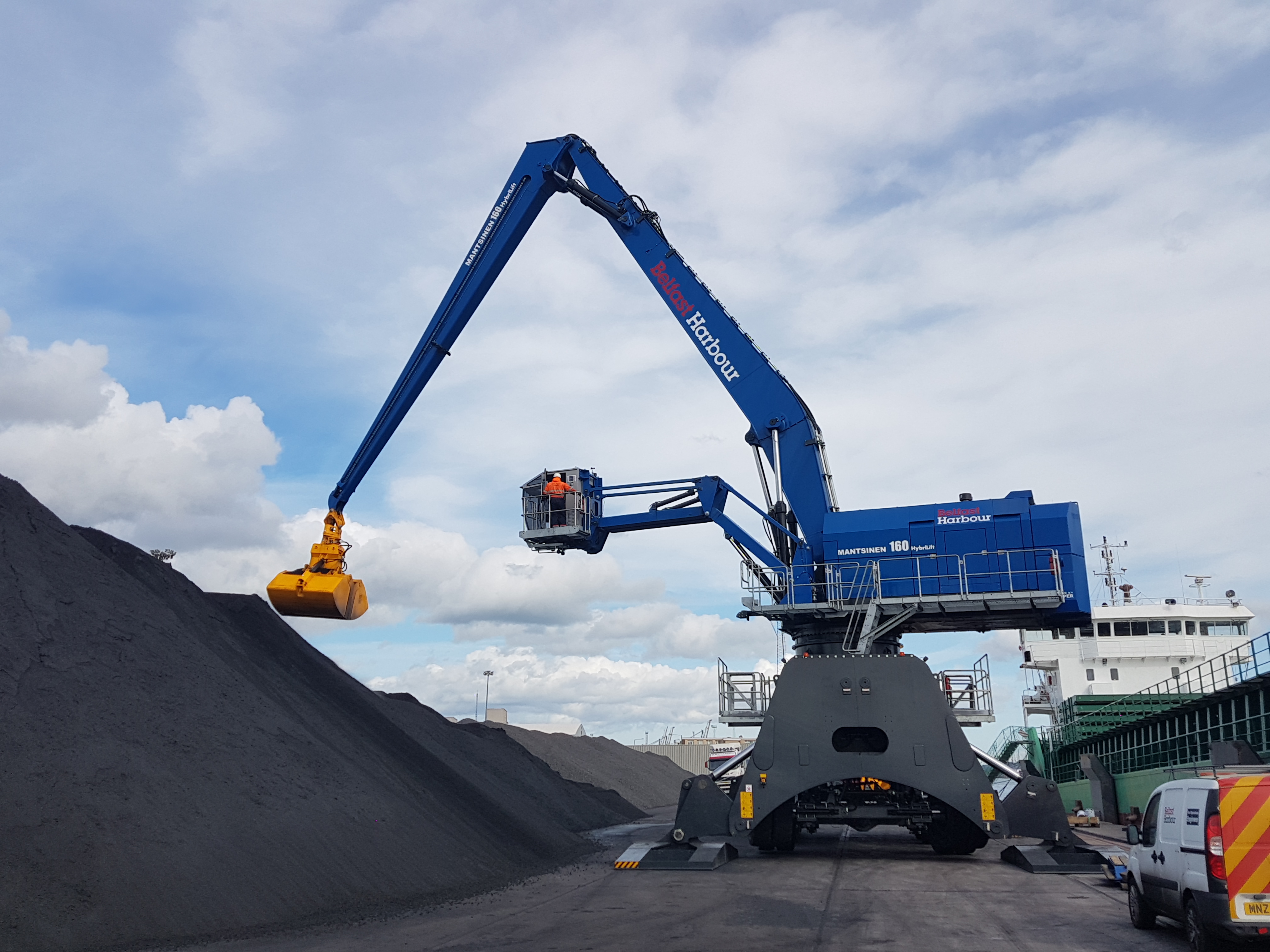 Mantsinen 160 ES (on rails
)

---