Link Conveyors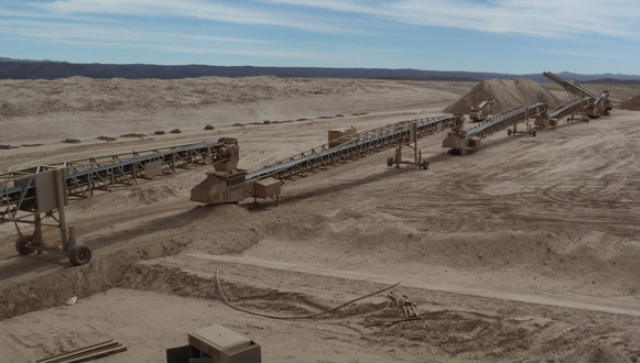 Global Port Equipment Iberia offers Telestack Link Conveyors. Telestack Link Conveyors are designed for transferring material over large distances as conveying material is the most cost efficient and environmentally sound method of material transfer. Link conveyors offer a flexible solution to help reduce the high running costs of 'load and haul' operations using either dump trucks or wheel loaders as fuel, maintenance and operator costs are reduced. The link conveyor can be used on its own or in conjunction with other ground/field conveyors in a zig-zag or in line configuration.
Key Features
Eliminate / Reduce the haulage distance of Trucks and Wheel loaders
Fully independent mobile link conveyors
Used in range of applications and industries
Fully customised lengths and designs
Range of mobility options
Features & Benefits
Range of lengths to suit the specific application.
Fully tracked mounted units with integrated diesel engine for site movement – Electric driven belts.
Wheeled option available for operation on concrete / asphalt ground.
Complete Dust Suppression options for handling range of materials
Loading rates up to 2,000TPH.
Ability to handle up to 300mm (12") material.
Flexible option compared to fixed overland conveyor systems.
Reduced civil requirements on site.
Can easily move 'off-site' when not in use.
Removes the need for a dedicated wheel loader to constantly remove material from the crusher, screen or shredder.
Reduces fuel cost by up to 75%
Reduces operating cost by up to 70%
Typical set up time of under 10 minutes.
Mobility gives optimum flexibility on site for machine application.
High specification machine designed for ease of maintenance commanding an excellent resale value at project conclusion.
250 micron Specification paint finish
Options
Standard range include lengths from 15 metres, 18 metres, 24 metres, 30 metres, and up to 43 metres (142ft) for a range of applications.
Range of mobility options ranging from tracks, wheels and semi-mobile.
Dust Suppression Measures – Galvanised / Canvas Dust covers, water suppression and many more.
Complete start/stop / monitoring programming when operating multiple units – Radio remote control.