Direct Feed Barge/ Ship Loader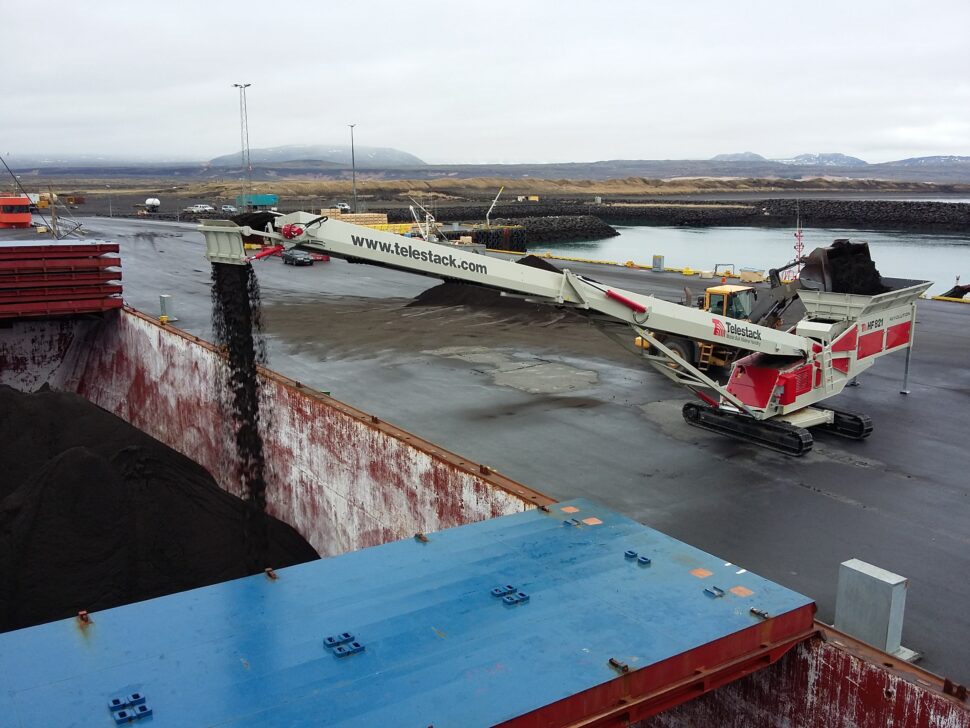 The mobile direct feed barge/ ship loaders allows the operator to directly feed the equipment from wheel loaders in the Port / Inland Terminal to eliminate the double handling of material. The fully mobile units can be used to load barges and coaster vessels directly from trucks to maximize production rates and minimize labour on site (Source:TeleStack).
Features & Benefits:
Range of designs and hopper capacities depending on feeding equipment and production rates on site.
Mobility means Flexibility – Complete on-site mobility including tracks (rubber tracks), wheels and rail mounted to suit complete range of Jetty/quayside designs.
Complete Dust Suppression options for handling range of materials.
Loading rates up to 1,500TPH (Depending on feeding equipment).
Range of mobile hoppers / direct feed conveyor for all applications.
Typically lower capital investment than fixed conveyor systems.
Reduced civil requirements on site.
Options:
Up to 20m3 hopper capacities for all types of wheels loader and loading rates
Dust Suppression Measures – Galvanised / Canvas Dust covers, 360 degree trimmer chutes, Rubber 'sock' chutes, water suppression and many more.
Sealing of all transfer points including side plates and under-trays.
Electrical Integration – Communication interlinks, radio remote controls, Dual Power (Electric driven belts) and many more.
Marine Specification paint finish