Mantsinen 70 HybriLift®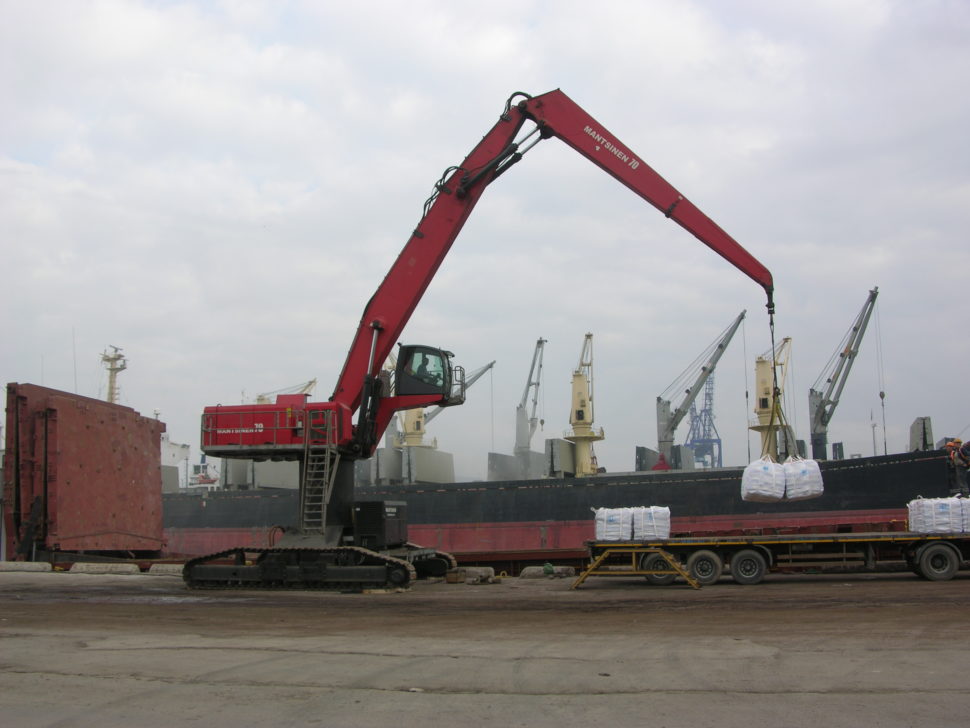 Mantsinen 70 is a compact machine, developed with state of art technology. Mantsinen 70 is available with either a diesel engine or an electric motor, as well as several differents types of undercarriage. The undercarriage can be chosen and optimised according to the client's needs. The options include undercarriages Mantsinen 70 R on tracks, Mantsinen 70 M on wheels, rails (300 ES) or a fixed platform. Mantsinen designs and manufactures its own attachments, thus optimised attachments can be offered for all kinds of uses and for any machine type.
HybriLift® energy saving system is an optional feature. HybriLift® system has been tested and tried to save up to 35% on machine energy consumption, thus considerably reducing the machines operational costs .
Global Port Equipment offers material handlers and hydraulic mobile harbour cranes of Mantsinen from 50 ton size to machines of over 300 tons. Mantsinen HybriLift® machines make material handling economical and ecological. Please download here the brochure of Mantsinen 70 models and contact us for more information and prices.
| | |
| --- | --- |
| Weight | 78 – 95 t |
| Reach | Max. 24 m |
| Diesel engine | 265 kW |
| Electric motor | 200 kW |
| HybriLift® | Option |

Mantsinen 70 in action
---
Mantsinen 70 M (on wheels)
---

Mantsinen 70 R (on tracks)

---